Airport High Speed Line
On April 28, 1985, a new commuter rail line was opened to Philadelphia International Airport (PHL). It is about 7 miles (11.3 km) long, and was built partially along the existing NEC Philadelphia-Wilmington mainline, and partially on new alignment, with a long curving bridge over Bartram Avenue, Interstate 95, and Industrial Highway, ending in a series of 4 stations at the airport. This line was integrated with the tunnel regional rail system, and provides direct service from Center City to the airport.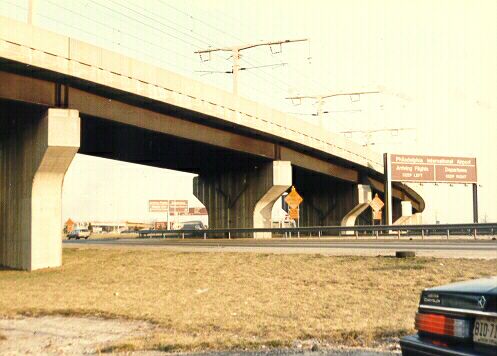 Above, the line passes on a long curved bridge over Bartram Avenue, I-95, and the Industrial Highway. Notice the overhead catenary lines. In the distance is the airport terminal.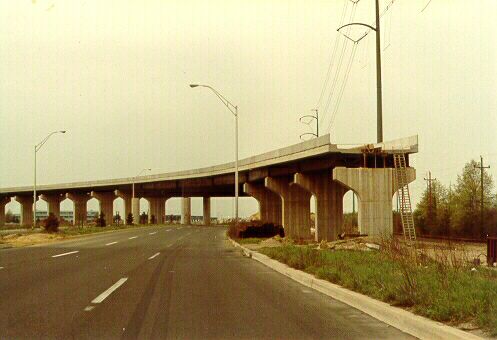 Above, photo taken from Bartram Avenue when the bridge was under construction.
Sources: "The Tunnel That Transformed Philadelphia", _Civil Engineering/ASCE_ magazine, July 1985.
Photos by Scott Kozel.
By Scott M. Kozel,
PENNWAYS